FARM TO TABLE GOURMET MEALS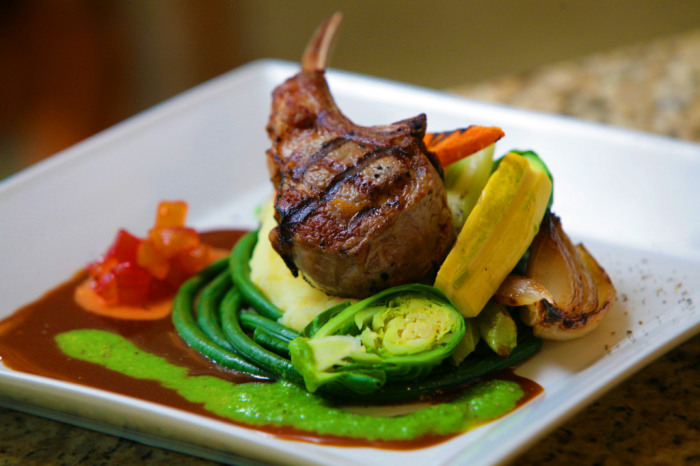 Introducing Farm to Table Gourmet Meals brought to you by the Private Chef Inc. Farm to Table Gourmet Meals feature Healthy, Fresh & Organic Ingredients. 100% Sourced from Hawaii farms and prepared by Hawaii's Premier Private Chef Company. See meal plans, pricing, and sample menu below. We can also design a Custom Menu for your Ohana. Please call for custom menus, orders, or additional information.
Ohana In-Home Preparation: *This service is for Hawaii Residents Only
Meals are freshly prepared and plated in your home by Private Chef and staff, including service and clean up. Meal Service Days can be scheduled to suit your needs. This package gets you one additional meal for free, to use at any time. For Ohana size of 4 or more, additional cost for food and labor at negotiable rate, budgeted to fit your needs.
Pricing:
1 Week Meal Plan: 5 complete Farm to Table Meals for Ohana of 3
$550 plus cost of food.
2 Week Meal Plan: 5 complete Farm to Table Meals for Ohana of 3
$450 per week plus cost of food.
*Cost of food estimated at $55-$75 a meal or can be budgeted
"Together let's plant the seed for Hawaii's future sustainability. By us directly supporting Local Farms and Farmers we can do our part. This program will utilize Hawaii's precious resources in procuring the finest local ingredients available. 100% sourced from Hawaii Farms." – Chef Jason Paul –
Farm to Table Sample Menu Selections:
Caesar Salad with Grilled Island Fish – Fresh baby hearts of romaine lightly lathered with a puree of lemon, garlic, white anchovies, champagne vinegar, and a rich extra virgin olive oil dusted with Romano cheese, served with lemon crostini and your choice of Grilled Island Fish
Dried Mango and Bing Cherry Chicken Salad – Dried mango and Bing cherries tossed with a mix of Nalo greens, toasted macadamia nuts, shaved daikon, and Maui onions splashed with fresh orange juice and rice wine vinegar.
Aged Big Island Rib Eye – Hoisin rubbed rib eye steak with sautéed green kale and a Hawaiian sweet potato puree and hoisin plum demi.
Honey Mustard Salmon – Lightly lathered Salmon with Kauai bee honey and organic English mustard curd, fresh rosemary oven roasted potatoes and grilled asparagus.
Grilled Island Opah – Grilled Moon fish with a warm tomato fondue and whole wheat penne pasta tossed with fire roasted tomato sauce with shaved fresh goat cheese, and fresh oregano aioli.